Annapolis Sailboat Show
I thought I was being smart. Take the day off, go to the sailboat show on Friday instead of Saturday when — I assumed — most people would actually be going.
I was so, so wrong.
I met up with my friends, Ray and Martha, who brought along Hannah. We met at noon at the gate that was right across from the first shuttle spot on St. Mary's street. In hindsight, this was a good move on our part, as that was the exit we naturally chose. But more on that later.
The four of us made our way along the docks, slowly taking it all in. When I visited the show back in 2018, it was busy, yes, but not nearly as much as it was this year. I should have foreseen this, honestly. Last year's show was canceled because of, yes, you guessed it, the pandemic. The weather forecast for Saturday and Sunday showed a front coming through, so Friday was the perfect, non-VIP, day to visit. And I guess everyone had the same idea we did.
Martha and I decided we wanted to look at the Seawind 1600, and joined the queue. Apparently Wanderlust, the Seawind pictured below, (and the boat of YouTubers Harbors Unknown) was a popular choice. We were told that they were only accepting appointments, and that they were already booked through to Sunday.
OK, guess we'll see the other Seawind.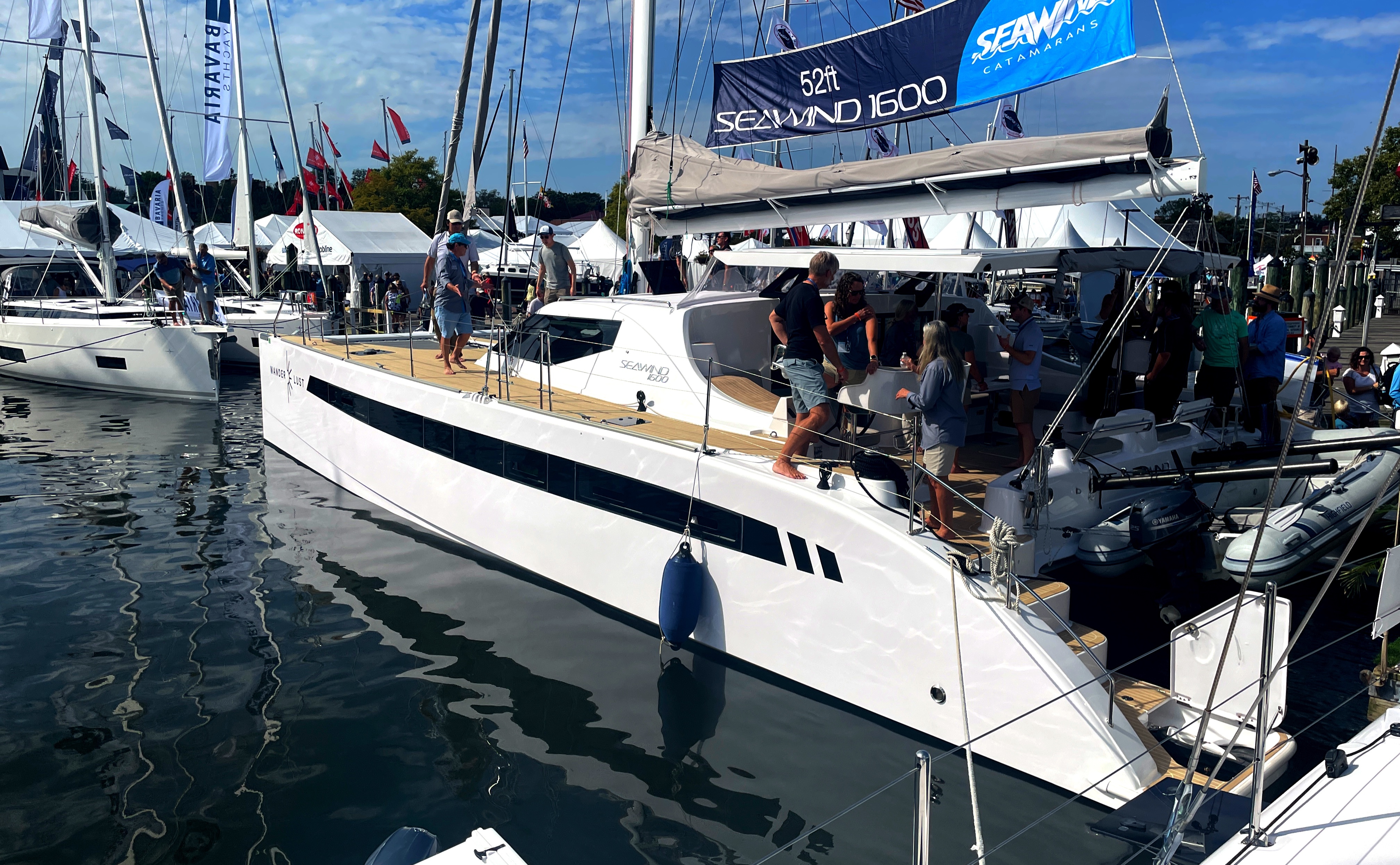 After about 20 minutes, we managed to get aboard the Seawind 1160. It was a much smaller boat than the 1600, naturally, and quite frankly, felt small. I bumped my head twice and I'm not really a super tall guy at just six feet. In the owner's cabin, the space between the mattress at ceiling was maybe two-and-a-half feet, max. Not my kind of boat!
That was, unfortunately, the only boat we actually toured. There were several long lines and that, combined with ongoing pandemic precautions, precluded us from really touring.
We did enjoy walking the docks and gawking at the multi-million dollar hulls in the water. Ray and Martha are legitimately looking to buy a boat in the next few years, whereas I'm 95% dreaming. They're currently building a summer home that will have a dock out into an inlet right off the Rappahannock River. I figure I'll let them buy the boat and offer to come help sail :-D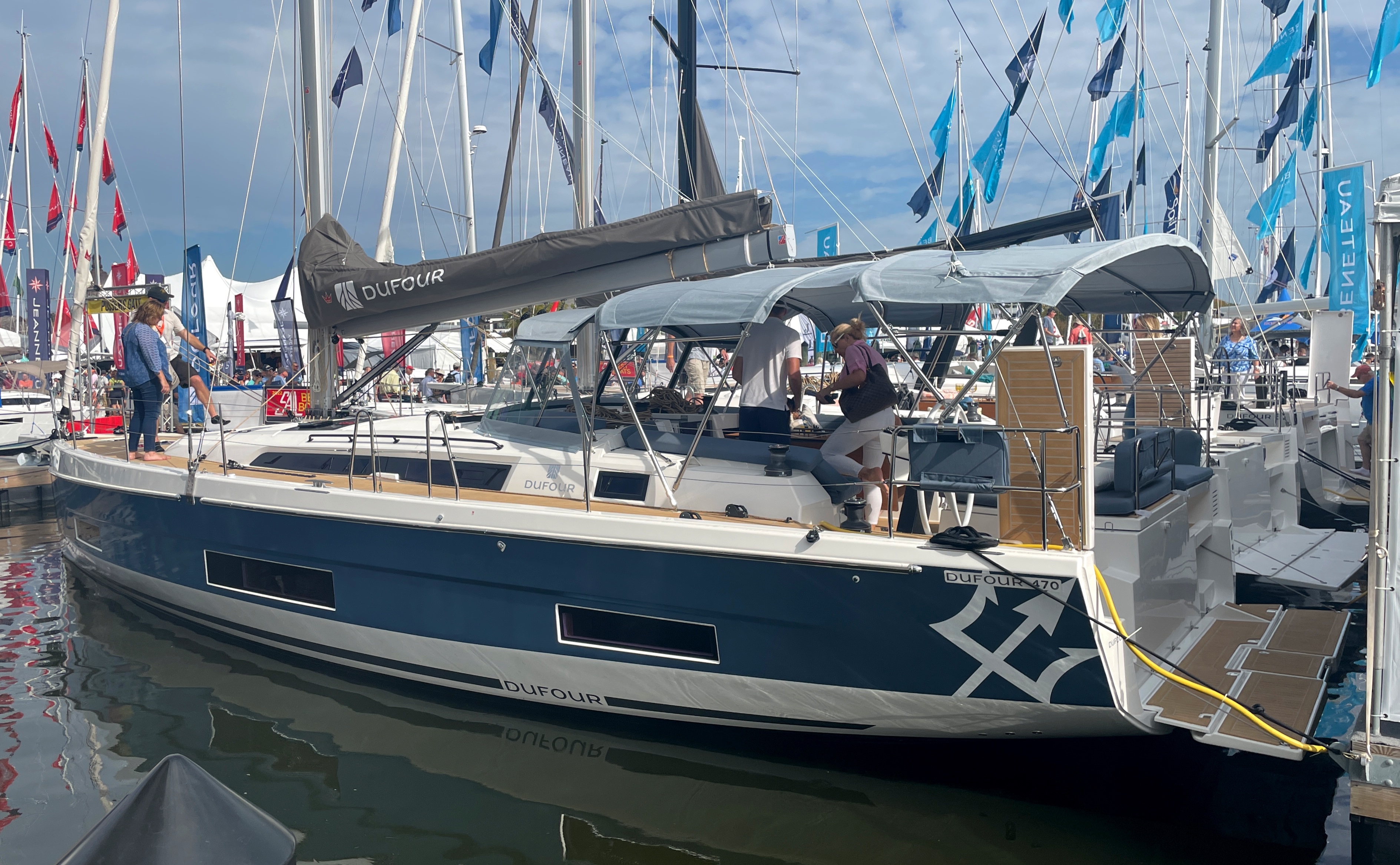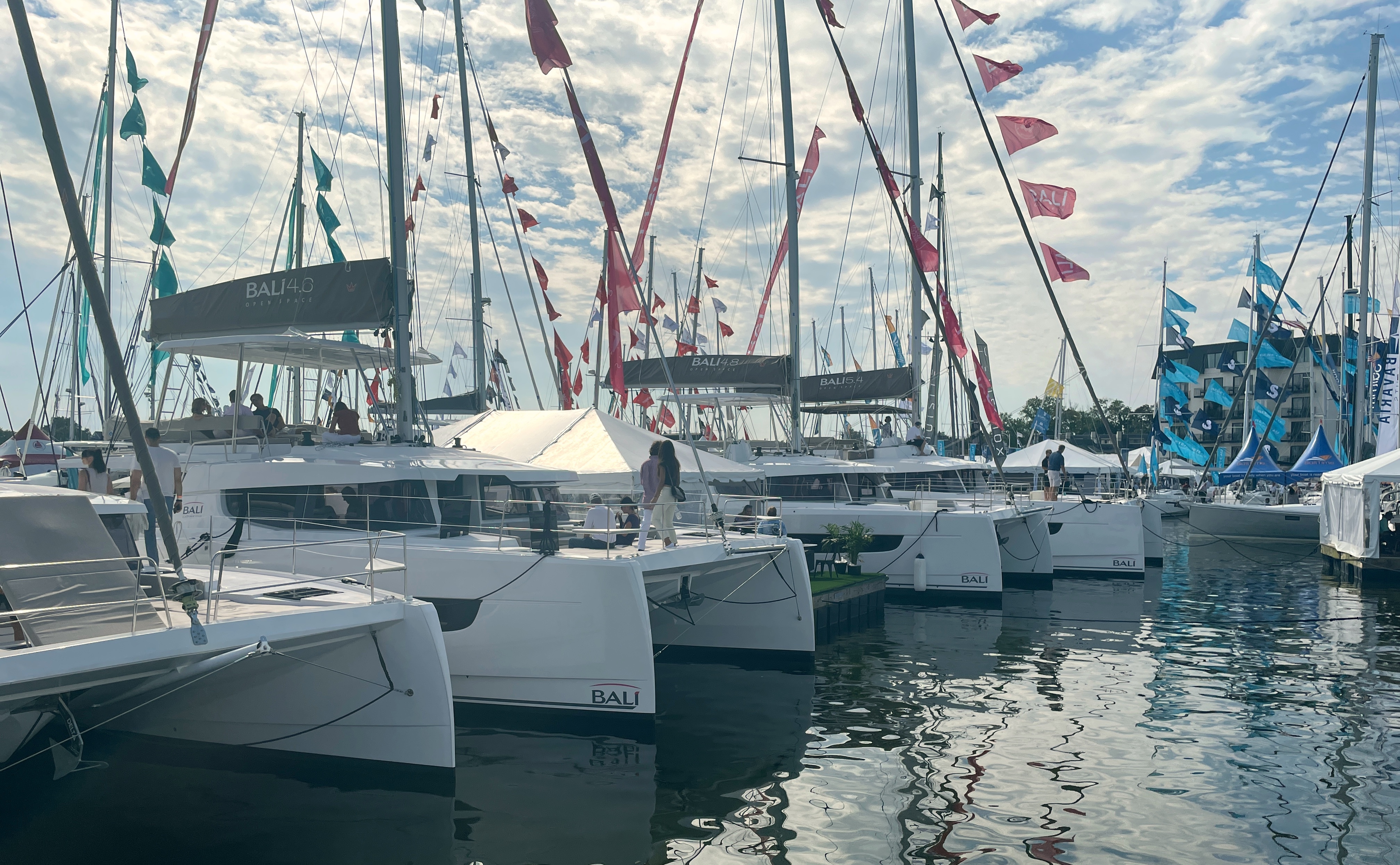 New to the show this year was the "Sailing Channels" booth. This housed famous YouTubers whose channels are dedicated to sailing. I personally saw the Parlay Revival and Expedition Evans folks, and I believe we passed by the Lazy Gecko peeps as well. Others, such as SV Delos, and Sailing Ruby Rose were scheduled to make appearances also.
After lunch we walked through the rest of the show, looking at everything from modest Hobie Kayaks to the spaceship-looking Xquisite X5 Plus Catamaran. We went through a few of the vendor tents (Where, I'm happy to report, 95% of the people wore masks), and then decided to call it a day.
Remember when I mentioned that it was a rather serendipitous spot where we agreed to meet up? We exited the same way, and walked right on a bus, which was already nearly full. We then waited in traffic for about 10 minutes before we could even start moving. We finally made it around the corner and could see the next shuttle stop, which had quite a line. The bus driver said that she was going to let the two people who wanted off right where we were, as she didn't want to let the people waiting on. She legitimately only would have had room for the two people who were getting off.
When the people in line saw that she was letting people off, they started walking towards the bus. She quickly shut the doors, and merged back back into traffic. One of the people waiting stepped in front of the bus to stop her. He then came around and it sounded like he was demanding to know why she wasn't stopping (I was close to back and couldn't hear but part of her conversation).
After assuring the would-be-traffic-cop, we moved on, and I got a good look at the shuttle bus line. It went around the corner and waaaaay back along the street. There must've been 200+ people waiting in line! So, yeah, good call on our part getting onto the shuttle when we did!
While visit the show is a lot of fun, hopefully next time, it won't be as crazy crowded. In the meantime, Ray, Martha, and I are looking to take sailing lessons. Hopefully this time next year, we'll all be ASA Certified!